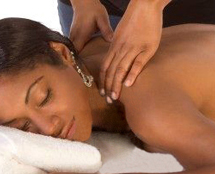 Acupuncture is an ancient form of Chinese medicine involving the insertion of fine needles into specific points along "meridian channels" on the body to achieve a therapeutic effect. Acupuncture is used to encourage natural healing, improve mood and energy, relieve pain and improve body function.
Frequently Asked Questions:
Where will the needles be inserted?
Selection of acupuncture points is done on a case-by-case basis, thus making it necessary to do a thorough medical examination before treatment is performed.
Due to the unique nature of the acupuncture style employed at Health From Within, all of the needling is performed below the elbows and knees, making it unnecessary to remove any clothing. This style of acupuncture employs the use of acupoints distal to the area being treated. For patients experiencing pain, the needles are never inserted where the pain is felt, but rather on associated channels of the pain. This method of acupuncture is very different to most clinics, but has shown much greater effects than typical local needling. For example, a patient with back pain would receive needles on specific points in the arms and hands only, and feel a great relief of pain almost instantly.
Does my medical insurance cover acupuncture treatments?
How long will it take to get better?