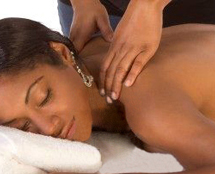 Acupuncture is an ancient form of Chinese medicine involving the insertion of fine needles into specific points along "meridian channels" on the body to achieve a therapeutic effect. Acupuncture is used to encourage natural healing, improve mood and energy, relieve pain and improve body function.
Frequently Asked Questions:
Side effects of acupuncture are usually very minimal, especially when compared to the side effects of modern pharmaceuticals. Possible adverse reactions may include:
Minor bruising
Minor soreness in needling location
Slight dizziness
Typically, the patient feels few side effects, but rather increased side benefits. Since acupuncture has the function of increasing the body's circulation and stimulating the nervous system, most people report that they have increased energy, improved sleep, and a decrease in other symptoms, none of which were specifically being addressed during the treatment.
Where will the needles be inserted?
Does my medical insurance cover acupuncture treatments?
How long will it take to get better?