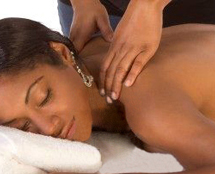 Acupuncture is an ancient form of Chinese medicine involving the insertion of fine needles into specific points along "meridian channels" on the body to achieve a therapeutic effect. Acupuncture is used to encourage natural healing, improve mood and energy, relieve pain and improve body function.
Frequently Asked Questions:
Most people are familiar with the more common herbs such as ginseng, licorice root, gingko biloba, and ginger. There are actually thousands of Chinese herbs documented for their medicinal properties and usage. Around 300 of these herbs are more commonly used in clinical practice today. Chinese herbs are carefully prescribed to each patient depending on their different constitutions, taking into account their signs and symptoms. The herbs are not usually taken individually, but rather prescribed in a formula using between 4 to 20 different herbs.
The herbs used at the clinic are all in granular form, so it is only a simple matter of diluting them in warm water to drink. While the taste is not always pleasant, the effects are time-proven.
Where will the needles be inserted?
Does my medical insurance cover acupuncture treatments?
How long will it take to get better?