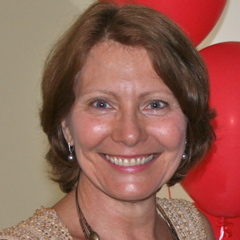 Cathy is a Certified Nutritional Practitioner (CNP), a Natural Nutrition Clinical Practitioner (NNCP) and a graduate of The Holistic Institute of Nutrition in Mississauga, Ontario.
Cathy is focused on helping people transition to a healthier way of eating with an emphasis on whole foods and nutrient dense eating. She can help guide you through the minefield of nutrition and give you the tools to make better choices for yourself and your family. As a holistic
nutritionist, she also educates on lifestyle issues from sleep, stress management to the best choices of cleaning and personal care products and how these decisions can impact your health.
Her interest in nutrition started over a decade ago when she began to witness the gradual decline in health of some of those around her. She wanted to learn what she could do to prevent from following in the footsteps of the average Canadian that suffers from a multitude of symptoms such as:
·Metabolic syndrome – heart disease, diabetes,
abdominal obesity
·Hormonal imbalances – PMS, menopausal symptoms
·Digestive disorders – acid reflux, constipation, IBS,
food sensitivities
· Autoimmune conditions – arthritis, thyroid disorders
She began reading many nutrition books and transformed her own diet. This led her to work in a health store, start to teach healthy cooking classes and eventually return to school to become a certified holistic nutritionist. She quickly realized that nutrition was not the only piece to the puzzle and began to make the necessary changes to live a more natural and vibrant life. She can help you by developing a personalized program that takes your individual or family needs and symptoms into consideration.
To schedule an appointment with Cathy, please call the office at (905) 333-3838 or send an email to
nutrition@healthfromwithin.ca