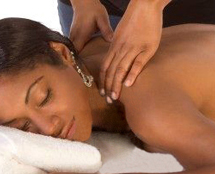 Acupuncture is an ancient form of Chinese medicine involving the insertion of fine needles into specific points along "meridian channels" on the body to achieve a therapeutic effect. Acupuncture is used to encourage natural healing, improve mood and energy, relieve pain and improve body function.
Frequently Asked Questions:
Yes. The method of acupuncture practiced at Health From Within does not require needling on the trunk, thus there is no risk of any organ damage. There is no risk of nerve damage as the needles are extremely thin and not rough enough to cut through a nerve like a knife would.
All needles used are pre-sterilized and disposed of after use.
Where will the needles be inserted?
Does my medical insurance cover acupuncture treatments?
How long will it take to get better?