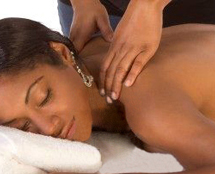 Acupuncture is an ancient form of Chinese medicine involving the insertion of fine needles into specific points along "meridian channels" on the body to achieve a therapeutic effect. Acupuncture is used to encourage natural healing, improve mood and energy, relieve pain and improve body function.
Frequently Asked Questions:
No.
Acupuncture has a good effect even on animals, small children/babies, and non-believers.
Where will the needles be inserted?
Does my medical insurance cover acupuncture treatments?
How long will it take to get better?