Healthy Investing…
Normally I don't look at the health of the stock market but over the last few months there's been a lot of talk about the stock market – people deciding if it is a good time to invest, or not to invest, and trying to predict future values.
I have some key information and can say without hesitation that it is absolutely ESSENTIAL that you are investing right now, TODAY!! And I'm going to help you to decide what investments are right for you…
INVESTING
Lets define investing first – my definition goes something like this:
The act of committing time, energy and resources with the expectation that there will be a greater return on that investment in the future. ie it will have a perceived higher value later on and the value at the end is worth the initial commitment and sacrifice.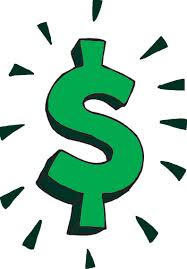 Most people think of investing in financial terms. They come up with a plan and work hard at their jobs in the hope that through investing their earned money, all of the time and energy spent working will pay off and earn them enough money for their retirement. You commit a specific amount of resources (money) to buy stocks, or bonds, or real estate etc and hope that it is worth more later on down the road.  The great thing about investing your money is that you can tangibly see and measure the return – it either goes up or down in value.  The problem is, there is no guarantee that the investment will be worth more in the future – you could lose it all!  For some, this is the only kind of investing that they are focussed on and if it goes bad then they feel that they have lost EVERYTHING.  I want to talk about investing in a different way…
A HEALTHY STARTING POINT
What if I told you that there is a healthy way to invest so that you always see growth from your investment?  I would like to help you see the concept of investing in a different light, one that is more far reaching!
Now, take a moment right now and think about what your life would look like in 10 years, 20 years, and your vision of your life at retirement and beyond.
I would expect that a financial goal you previously set would help you to achieve many of your goals however I would also expect that in your vision there would be other people and loved ones that you are sharing your life and retirement with. I would also expect that you would see yourself being active and smiling and laughing and healthy. It's fun to imagine isn't it!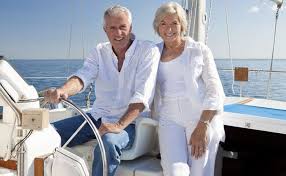 I firmly believe that your RELATIONSHIPS are the most important thing in your life.  Your relationship with yourself, God, family, friends, workplace, community to name a few.  I also believe that your HEALTH is the next most important thing.  In my opinion, what good is a financial plan without a HEALTH AND RELATIONSHIPS PLAN?  These are the things that I would like to see you investing in!
Self Assessment
Now, take out your journal (I hope you have one), and critically assess what parts of your vision you have INVESTED in TODAY?  Remember, this is your time, energy, and resources (only one of which is money).  What have you failed to invest in …yet.
Show me where/on what/with who a person spends their time, energy, and resources (eg money) and I will tell you what their priorities are and what they value the most.
What are the things that you value in life the most?
Are you investing your time, energy, and finances into those things?
In what area are you doing a great job?
Where can you improve?
HEALTH PLAN
Most people have put together a financial plan for their future
BUT
Many people haven't made a plan for their health or for nurturing their relationships.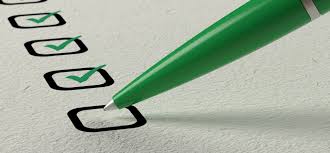 Have we intentionally invested in the people and relationships in our lives?
Have we invested in our health and the health of our loved ones?
A spouse that is unhappy in retirement will not help you realize your vision of an amazing relationship together later.  A spouse that is unhealthy will also make retirement dreams more difficult.
How much of your time and resources are you spending on your spouses health and happiness? Have you encouraged them to take care of themselves lately, have you gone for a walk or run together?
How much time, energy and resources have you spent on your own health?
It takes sacrifice and it take figuring out what is most important to you in order to decide what and how you want to invest your time, energy and resources. There's no easy road, but the road is worth taking!
NO TIME TO BE SELFISH
Let's talk specifically about your health for a moment.  Perhaps in Canada due to our "free" medical health system, people feel that down the road someone else will be able to fix them or take care of them. As I see friends with aging parents and siblings, this is not the case and we all must take responsibility for our own health. I've heard people say that they don't have enough time in the day to invest in these areas. As a mother of 4 kids who play on 13 different rep teams throughout the year plus school sports, our chiropractic practice, and our home – believe me when I say I know where you are coming from and have felt the same way many times. The reality is though, if we truly value something and want to do it then we will make it a priority and fit it in. Some people feel (many times unconsciously) that they are being selfish if they invest time, money or energy for themselves and their health. A wise women once said "It is so much more selfish to neglect your health than to take the time to take care of it.  It's selfish to expect your loved ones to care for you in your old age because you didn't take care of yourself throughout your life."  I understand that life throws us many curve balls and we can't control all things related to our health – but do you want to be a burden to your spouse or your children later down the road?  Invest the time and resources now so you can be a blessing to others for a lifetime.
You don't have to do everything all at once. Just commit to one small area to invest in and work on it.  Over the years I've had different areas or people that I placed a greater focus on and invested in at different times.  Maybe there is a specific relationship that you want to pour into over this year – go for it!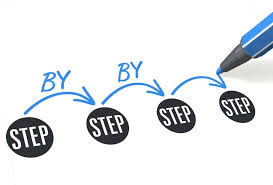 If it feels a little overwhelming to create your plan, we want to help.  Our next series of workshops are going to dive into these aspects and help you to create a plan for your life and your health. We'll start with uncovering the vision and the dreams you have for your life, then set goals and a detailed plan of how to step it out. We will follow up with workshops on different aspects of a healthy lifestyle : nutrition, exercise, minimizing stress, maximizing quality sleep, decreasing toxins in your environment and more.  Stay tuned for our next blog for upcoming workshop details, and look in the office and on our
website
under events as well
Lastly, I cannot write a whole blog without reminding you of the importance of your chiropractic adjustments to maximize the function of your brain, spine and nervous system so you can be as healthy as possible – make sure it is part of your health plan!
In the end, I believe investing is really quite simple – Have a vision, set some goals, come up with a plan to achieve it, and then do your very best to execute the plan!
I look forward to helping you along your journey!!!
Dr. Lynne