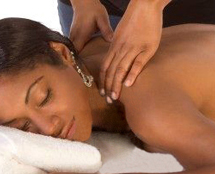 Acupuncture is an ancient form of Chinese medicine involving the insertion of fine needles into specific points along "meridian channels" on the body to achieve a therapeutic effect. Acupuncture is used to encourage natural healing, improve mood and energy, relieve pain and improve body function.
Frequently Asked Questions:
Where will the needles be inserted?
Does my medical insurance cover acupuncture treatments?
How long will it take to get better?
Due to the specialized style of acupuncture practiced at the clinic, patients experiencing pain will observe almost immediate effects on their first visit. However, everyone holds the treatments at different rates, thus a patients "rate of response" must be determined after a few sessions. As a rule of thumb, for every year you have had a condition, it will take a month to relieve it.