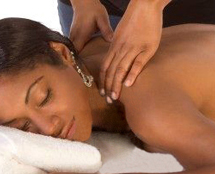 Acupuncture is an ancient form of Chinese medicine involving the insertion of fine needles into specific points along "meridian channels" on the body to achieve a therapeutic effect. Acupuncture is used to encourage natural healing, improve mood and energy, relieve pain and improve body function.
Frequently Asked Questions:
When patients try acupuncture for the first time, they are usually amazed by how much it DOES NOT hurt. Most patients will arrive expecting a similar feeling to that of a hypodermic needle, the needle doctors' use for injections or withdrawing blood. However, acupuncture needles are much thinner, and non-hollow. Thus, they do not cut out a section of the skin and tissue, but rather smoothly divide the tissue, allowing for much less pain. However, as this is a medicine based on muscle and nerve stimulation, some sensations should be felt to yield maximum results.
Where will the needles be inserted?
Does my medical insurance cover acupuncture treatments?
How long will it take to get better?